Our Team
Sales Agents
La Clusaz & Lac Annecy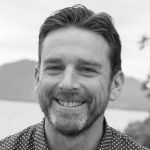 Steve Elsdon
Steve Elsdon looks after La Clusaz, Manigod, Thônes and all points down to Annecy Lake. Vaguely Australian, he and his family are long time residents of La Clusaz where he has extensive experience in the chalet holiday business and has helped previous clients with complete renovations. Bilingual and steeped in local word of mouth he's the guy to talk to about holiday or residential property investment in the area.
Les Carroz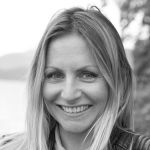 Aude Garnier
A French native from central France, Aude came to the area in 2000 and has a vast experience of dealing with people, having managed both a ski shop and very busy, popular local mountain restaurant for many years. She lives in Les Carroz and has recently enjoyed renovating a traditional savoyard farmhouse.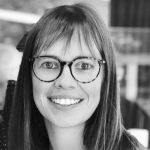 Émilie Fougère
Émilie works with Aude in Les Carroz & Flaine. Originally from Brittany, she arrived in Les Carroz for the first time 8 years ago. After several seasons working in the resort, she decided to travel to New Zealand, where she stayed for almost two years. On Émilie's return, it was natural for her to settle back in Les Carroz with her partner Max.
Samöens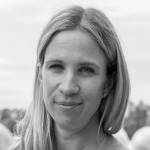 Lexie Starling
Lexie is of British and Greek nationality. Her background lies in sales and valuation of fine art and antiques. Moving to Samoens in 2007, Lexie set up her own business in catering and property management. With valuable local knowledge, she can offer advice from rentals to self builds – having recently built a contemporary chalet in the valley.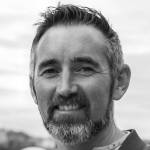 Shane Cunningham
Shane works with Lexie in Samoëns. Hailing from Westport, Ireland, he moved to France in 1999. After 3 years in Chamonix, Shane moved to Samoëns to set up and run Covey's Irish Pub. Selling the pub in 2016, Shane moved into the property business . He now has experience in chalet construction, and is looking forward to putting his extensive local knowledge and proficient french language to work for Alpine Property.
Chamonix & Valley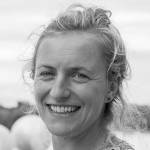 Manu Maclean
Having always been drawn to the French language and culture, Manu returned to live in France with her family in 2011 where she enjoys an active life in the mountains. Recently Manu's work has been helping foreign residents with their administrative integration, making her a useful link in the bureaucratic chain. Very much involved in both native and foreign communities in the valley she is ideally placed to offer insight in to local knowledge and property.
St Gervais & Les Contamines
Julie Mabboux
Julie is your contact for St Gervais and Les Contamines. A French national who lived for a short time in the United States to learn English. Julie was born and raised in the valley, passionate about skiing, she knows the local pistes like the back of her hand. By nature, positive and optimistic, her infectious enthusiasm is bound to rub off on you!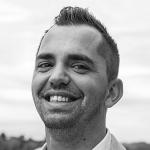 Antoine Perraut
Antoine and Julie are our husband and wife team in Saint-Gervais & Combloux. Originally from the Mont-Blanc valley and passionate about real estate, he is the ideal person to talk to about investment. Antoine is an eternal optimist who will always find a solution to the problem. He is ready and waiting for you to discover your future chalet or apartment.
Châtel & Vallée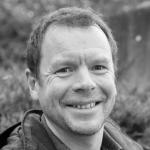 Ed Ockelton
Chatel is covered by Ed Ockelton. Ed has lived in the valley since 2002 and he has been selling property and managing chalets for most of that time. If you need to know anything about Chatel or the surrounding villages, Ed's your man!
Les Gets & St Jean d'Aulps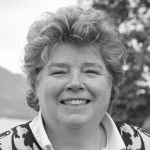 Claudia Buttet
Claudia Buttet hails from the Netherlands but has been selling property in the Alps for nearly twenty years. She continues to enjoy helping clients get to know the area and finding the right property for them. She primarily looks after Les Gets, St Jean d'Aulps and its valley for Alpine Property.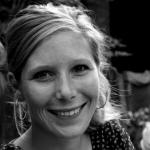 Mathilde Colas
Mathilde is originally from near Paris. She first came to the mountains on regular family holidays. After her studies in HR Mathilde went travelling to New Zealand where she worked for a year. On her return to France she decided to try and make her life in the mountains. She arrived in the Portes du Soleil 2 years ago, started work with the Morzine lift company but in the winter of 2017 took up her current post as assistant to Claudia.
Morzine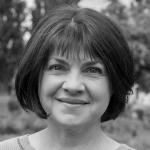 Marie-Anne Denicolo
Marie-Anne started out with Alpine Property in 2012, working on various back-room projects. She is now responsible for the Morzine sector. As the lawyer of the team, she also deals with our documentation and other legal matters.
Morzine & St Jean d'Aulps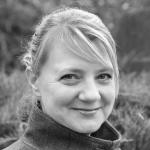 Ailsa Bishop
Ailsa Bishop joined the team in 2010 and covers Morzine and the St Jean d'Aulps valley. A regular visitor to the region since the 80's, Ailsa made the move permanent in 2005, managing a catered chalet, before setting up her own business. She has an in-depth knowledge of the area, which she would be delighted to share with you. She can also help to guide you through the administrative maze of buying or selling your Alpine Property.
Vallée Verte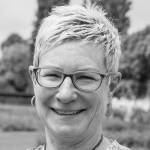 Anna Allen
Anna Allen covers the Vallée Verte and surrounding area.  She has lived and worked in the Haute Savoie for 20 years and has plenty of personal experience regarding purchasing and renovation of Savoyard properties.  She loves to explore new tracks, trails and pistes be on that on foot, bike or ski.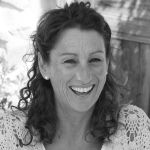 Liz Owens
Liz Owens started with Alpine Property in 2009. Since then she built up a successful business for us in Les Carroz. Liz's current focus is developing some additional areas for us. Concentrating on large new build projects. Like the rest of the team she is passionate about the mountains and still spends much of her winter in the Grand Massif.
---
Support Team
Administration and Support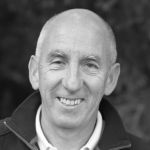 Steve Norris
Management, financial, and administrative support for the team is provided by Steve Norris. Steve makes sure that the Alpine Property organisation functions smoothly and all members of the team receives the support they need to help you find the property of your dreams.
Gareth Jefferies
Your first contact with our team will most likely be with Gareth Jefferies. Gareth will discuss your project with you, usually by email, suggesting various properties you might be interested in and making appointments for you to view them. When not behind his desk, Gareth will invariably be found on his way up or down one of the magnificent mountains in the area.

Jo Davison
Jo Davison works with Gareth, helping him to maintain all the properties on the web site and it is Jo who will keep you informed by email as new properties go online.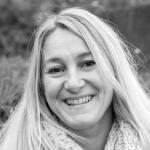 Geraldine Vicari
Geraldine Vicari is our first contact for all our French clients. Thanks to her travels around the world but especially Australia Geraldine is bi-lingual. Since returning to her roots in the Haute Savoie she has been working in customer relations.
---